The Product ID, Upgrade Code, and Owner can be found in About dialog box. To open this dialog box start Altap Salamander (or Servant Salamander), open the Help menu, and click About Altap Salamander (or About Servant Salamander).
Altap Salamander 3.0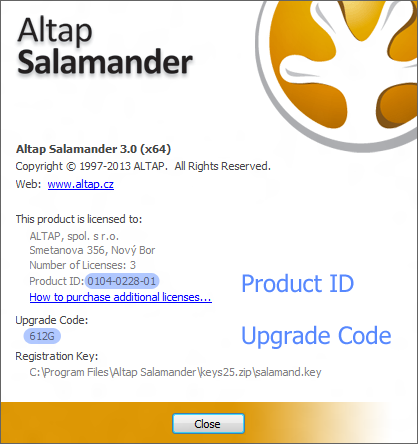 Altap Salamander 2.51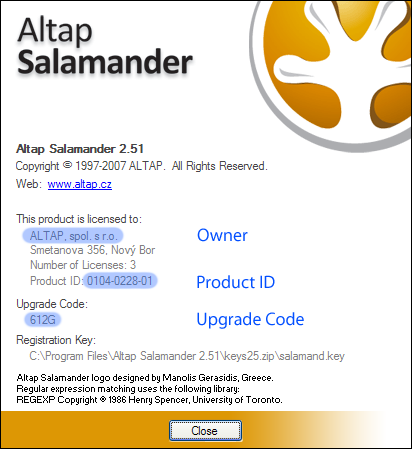 Servant Salamander 2.0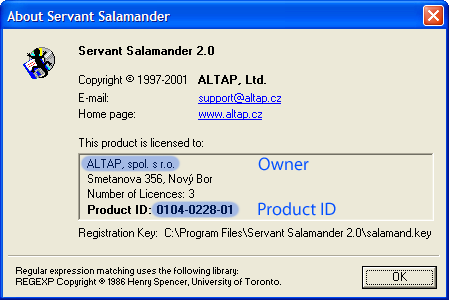 Product ID
The Product ID is the unique identifier that is associated with each registration key.
Upgrade Code
The Upgrade Code is available from Altap Salamander 2.51. It is intended as simplified way how to validate customer instead of entering the Owner value. If you are using Servant Salamander 2.0 or Altap Salamander 2.5, please install newer version to see Upgrade Code in About dialog box.
Owner
The Owner is displayed on the first line of licensee address. The Owner value is case sensitive and must be retyped exactly. If you have trouble retyping the Owner value from About dialog box, please use Upgrade Code instead.